Festival of Cultures 2016
As every two years, it also happened in 2016: The Festival of Cultures.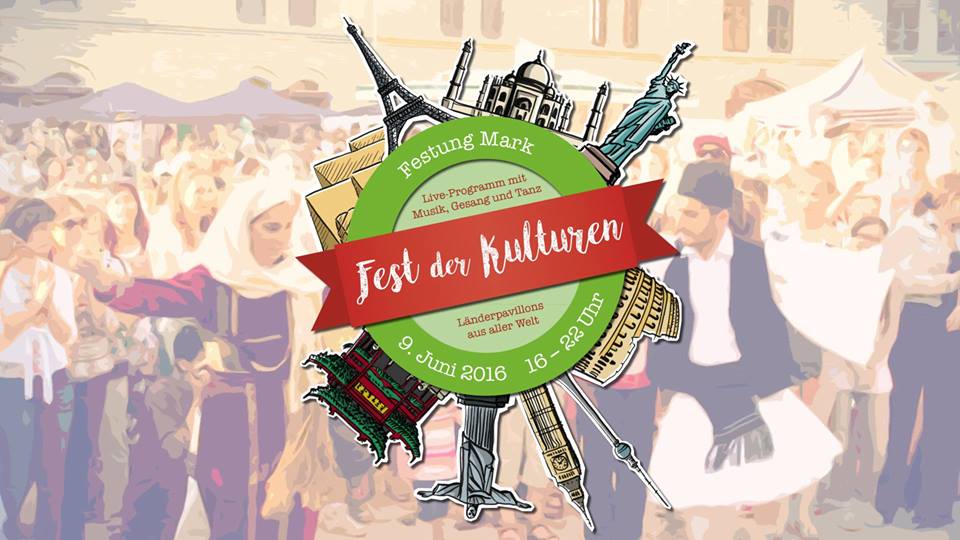 Students of the Otto-von-Guericke-University Magdeburg and the Magdeburg-Stendal University of Applied Sciences from 24 different nations presented their culture by showcasing fascinating music and dances and other extraordinary performances in different groups. The Band Niko Fresko Jive and The Funky Five as well as the Musikkombinat Magdeburg die Band Kapelle Böllberg played a gig each on the center stage and invited visitors to sing and dance along.
IKUS wants to thank everyone involved in the Festival of Cultures 2016, especially the cosmopolitan visitors, the highly dedicated and motivated participants that showcased their home country and the many sponsors of the festival.
Here you can see what the newspapers and websites of the University reported about the event (including photos!):
Video on the YouTube-Channel of the Otto-von-Guericke University
Article published by HS Magdeburg