Festival of Cultures 2014
Everyone has been waiting for it: The Festival of Cultures 2014 in Magdeburg!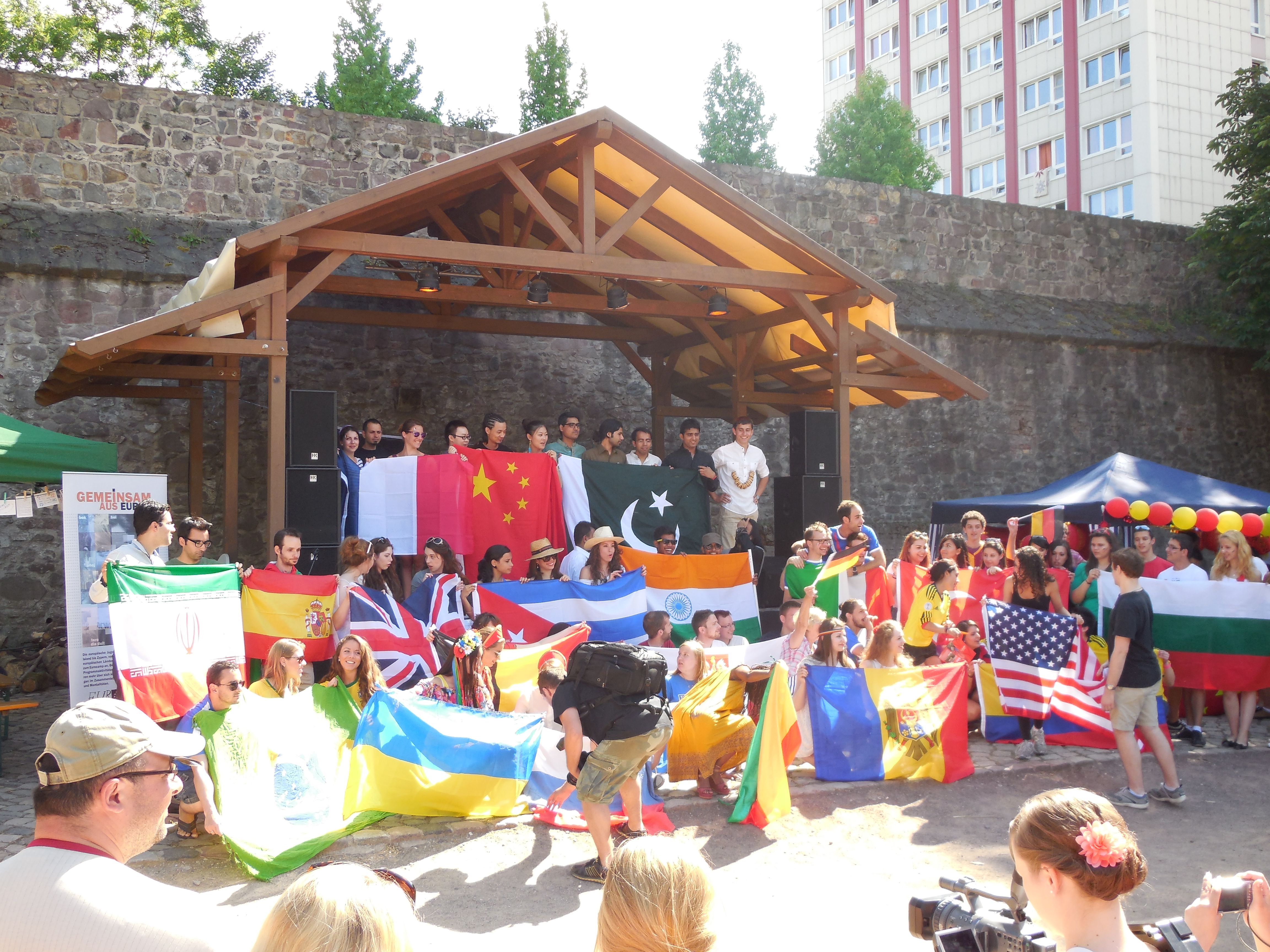 The Festival of Cultures 2014 in Magdeburg was once again a big and successful event. IKUS and students from 25 countries represented their cultures at the festival and charmed the guests by their international spirit.
Exotic music and oriental dances made a wonderful impression and created a pleasant atmosphere. The show was a perfect chance for meeting and experiencing other cultures.
Chinese musicians and Indian, Brasilian, Greek, Pakistani and Bulgarian dancers motivated the audience to take part in the show, to dance and to have a lot of fun. Additionally, there were many delicious dishes from all over the world in all tastes.
At the end of the festival the Big Band of the OVGU created a pleasent atmosphere, and a DJ heated up everyone to dance to the music.
IKUS thanks everyone for this successful festival. It would be impossible to make such an event without voluntarily working students from a lot of countries, without interested guest and without our sponsors.
Here you can see what the newspapers and websites of the University reported about the event (including photos!):
Volksstimme: Eine Weltreise auf wenigen Quadratmetern